Memorable moments.
They don't just happen by chance – they're designed.
The brain is constantly making decisions on which moments to remember, and which to let fade away.
Think of your last holiday. You won't remember most of it, just one or two key moments.
You'll forget the delayed flight, or the sun burn, or buffet queue.
But you'll remember your child learning to swim, or seeing the dolphin in the harbour.
If we understand how to design these moments, we can create memories that last a lifetime.
Picture your first day in a new job...
You're apprehensive but excited. You've spent 2 weeks picking out the right first day outfit – professional enough to make the right first impressions, quirky enough to give your new colleagues a glimpse into who you are.
Fresh pen and blank notebook in hand, you arrive at a large reception desk, only to be told your manager is running late. You must wait on one of the stylish but uncomfortable chairs in the foyer.
"Please read this whilst you wait."
It's a bundle of documents, loosely stapled together. 150 pages at least. A collection of rules, company information and procedures, all cobbled together over the last ten years.
This Frankenstein uses slightly different fonts and illustration styles. Not hugely noticeable, but still enough to tell you that details don't really matter in this company.
Why is the anti-harassment policy 28 pages long? Why is the company mission statement dated 2015? Why does page 186 say I still need to wear covid PPE?
After some time, your manager appears looking flustered. They apologise, and you get the impression they'd definitely forgot you were starting today.
You're taken to a small side room. Your manager constantly checks their watch, whilst you feverishly read and sign. 
You're then whisked around your office floor by a bubbly person with pink hair.
A quick hello to your coworkers, followed by 10 minutes on how to work the microwave, and a solemn promise to adhere to the milk fair-use etiquette.
You arrive at your desk, and there's a note from the IT department. "Your laptop needs reformatting, it's still got Anna's login details."
Anna's almost-empty perfume is still in your drawer, and Anna's butt-print is still in your blue swively chair.
You wonder what happened to Anna…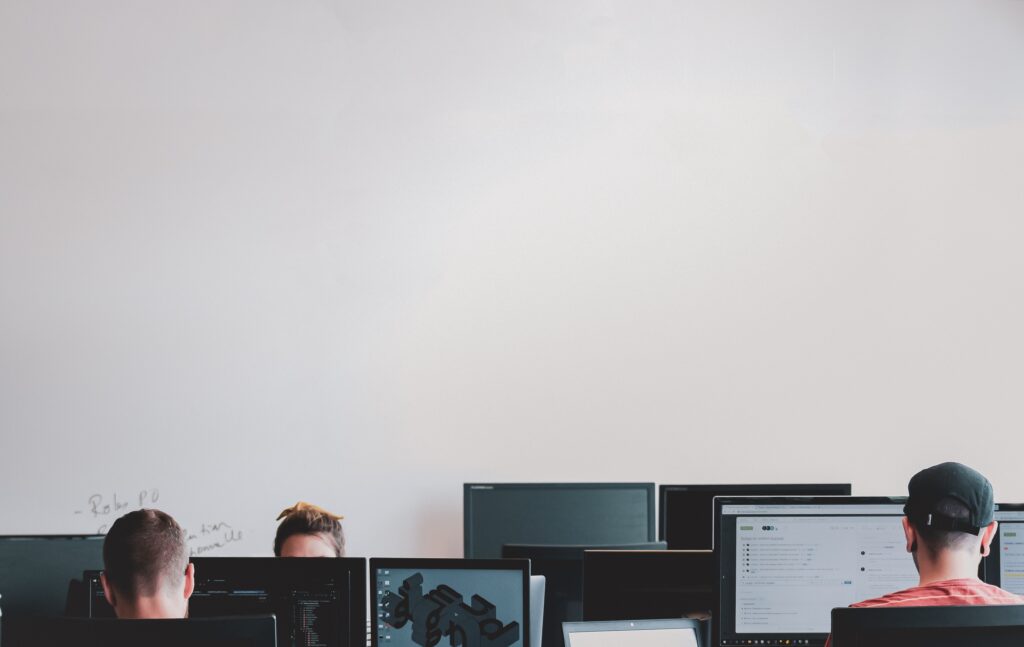 Now picture this...
You get a phone call to tell you you've got your dream job.
There's a personalised letter from the CEO welcoming you to the company, and wishing you success in your career.
Your line manager has sent a copy of the book they mentioned in your interview, how thoughtful.
Before starting the role you receive regular communication. The team you're about to work with have created a get to know us pack featuring bio's and first day tips. In the pack is a map of where to park, the best sandwich shops, and local cultural recommendations.
When you arrive on your first day your manager is waiting at the front door with a welcoming smile.
The large screen behind the reception says 'Welcome, James'. You feel a little embarrassed, but touched at the gesture.
On your desk there's a hamper with snacks, some useful company merch and a good luck card signed by the team.
As your day continues you flow through a session on the history of the company, captured by a beautifully animated video. The company values are woven in, giving a subtle insight into their culture.
You stop for a lunch with your team, they've kindly brought in a fuddle (a buffet where everyone brings one dish).
They heard about your dairy allergy, and have used alternative milks. What a nice touch.
You hear all about their current projects, and make a lunch date for next week with the Head of Wellbeing. Just to check in.
After lunch there's a video from the CEO talking you through their mission, their purpose, and the impact they're making.
You boot up your new laptop, the desktop background is a says 'Welcome to the most important work you'll ever do.'
You go home, excited to make your mark with this company. You think, I belong here.
As business owners and leaders we should be paying more attention to these moments.
Because when we take care of them, the employee engagement and retention take care of themselves.